Curriculum enrichment with a visit to the All England Badminton Championships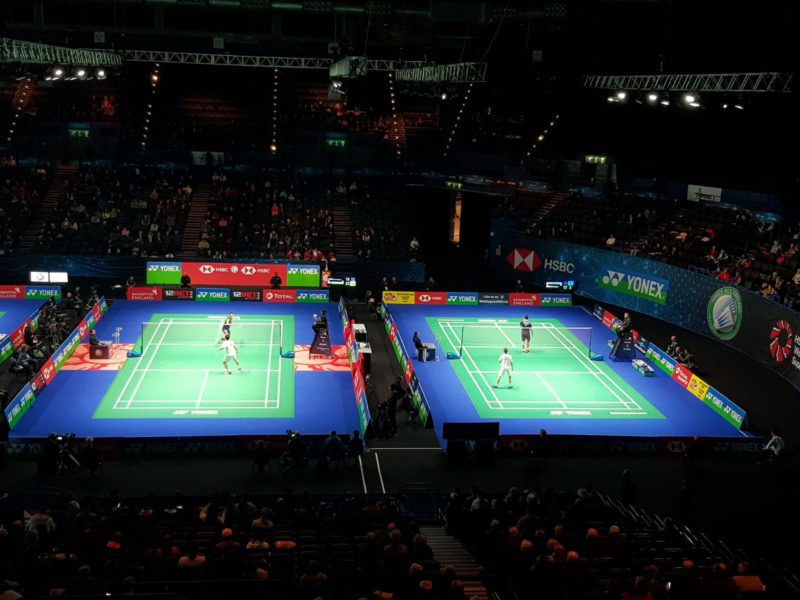 Six pupils enjoyed witnessing how their learning and development in PE and school sport can transform into elite level practice as they visited Birmingham to watch the opening round of the All England Open Badminton Championships, the world's oldest badminton tournament.
The pupils from Year 5, 9, 10 and 11, some of whom are developing their badminton skills and techniques for their GCSE PE, had the opportunity to watch many of the best players on the planet and explore the National Badminton Museum as part of their curriculum enrichment, which looks to bring learning to life.
Whilst the likes of men's world number three, Chou Tien Chen, women's world number four, Chen Yu Fei, and the English doubles pairings of: Marcus Ellis/Lauren Smith, Marcus Ellis/Chris Langridge and Chloe Birch/Lauren Smith, all progressed to the next round. There were several surprise results as the action came thick and fast across five disciplines and two courts during 13 hours of action.
Top 15 players Jonatan Christie, who lost in the first match of the day, Ng Ka Long Angus and Anthony Ginting all went out, whilst there were unexpected scorelines in the women's doubles and mixed doubles. Yet, despite the thrilling action, there was also disappointment as home favourites and Commonwealth Games champions, Chris and Gabby Adcock, were knocked out of the mixed doubles.
The action continues until the finals on Sunday and you can watch all of the matches on the BBC Sport website.
All of the pupils stated how much they enjoyed the trip with PE teaching staff, Mr Rush and Mr Jackson, who also recently took pupils on a visit to Old Trafford to see Manchester United defeat Club Brugge 5-0 in the Europa League knockout stages.