Greenfields celebrated 3rd place in the MLD athletics competition!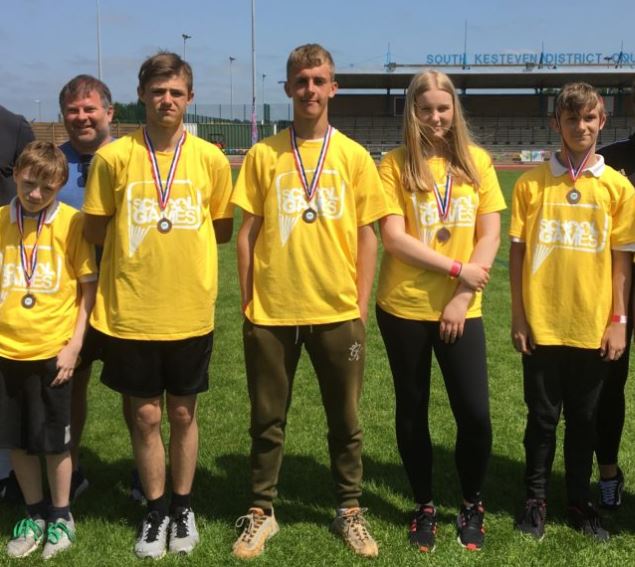 Greenfields Academy celebrated 3rd place in the MLD Athletics competition at the Lincolnshire County Games Finals at the Grantham Meres Leisure Centre last week. An achievement reaching the event itself, Greenfields were one of five C.I.T schools to take part across six different sports.
As the competition heated up, the temperatures on the track made competing challenging as a mixed team of Greenfields and Woodlands Academy pupils represented the area in the MLD Athletics. There was a great start for the schools, as they achieved two early silver medals in the intermediate boys 100m and 300m events.
As the boys and girls switched between track and field events, Greenfields and Woodlands started to work their way up the leader board. There was a bronze medal in the intermediate girls 100m event and two gold medals in the intermediate boys long jump and howler throw.
The team then concluded the competition with bronze medals in both the boys and girls relay races, finishing third overall for the entire event!
Well done to our pupils.