Greenfields Primary Playground funded by The National Lottery
We are pleased to announce we have been awarded a £9,950 grant from The National Lottery Awards for All Scheme. This great news has led to the installation of much needed Primary Provision Playground Equipment at the school.
The funding has allowed for the installation of a Clamber Stack, complete with rubber mulch safety surfacing, and Fun Fitness Trail playground markings.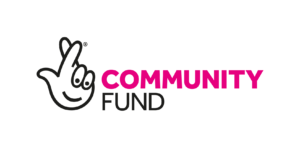 Chris Armond, Executive Head, said, "We would like to thank the Lottery for their funding. It has allowed us to install wonderful climbing apparatus for the pupils, along with some playground markings. Greenfields promotes healthy living and we wanted to offer pupils more fun ways to keep fit. These new facilities will give our primary pupils a fantastic opportunity to be regularly active throughout the day."