Supporting Neurodiversity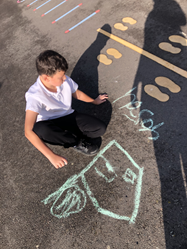 Greenfields Academy are committed to making their school a safe, nurturing, welcoming and exciting place, where all learners with ADHD can achieve their academic potential. They are working towards the ADHD Friendly Schools Award.
Led by Terri Parker from the Intervention Team, the school are working in partnership with the ADHD Foundation (the largest provider of ADHD training for parents and professionals in the UK).
Greenfields Academy are working to achieve the 6 ADHD Friendly School Pledges:
We pledge to work with the ADHD Foundation to provide training for our staff team.
We pledge to provide regular opportunities for all learners with ADHD to have access to physical activity and exercise during the school day.
We pledge to provide opportunities for all learners with ADHD to learn self-calming strategies such as breathing, progressive muscle relaxation or mindfulness.
We pledge to provide tactile resources in every classroom.
We pledge to produce a display for the whole school and hold one assembly to celebrate the achievements of people living with ADHD.
We pledge to provide information and support for parents and carers of children and young people with ADHD.
More updates coming soon….