Remembrance Day – Poetry Competition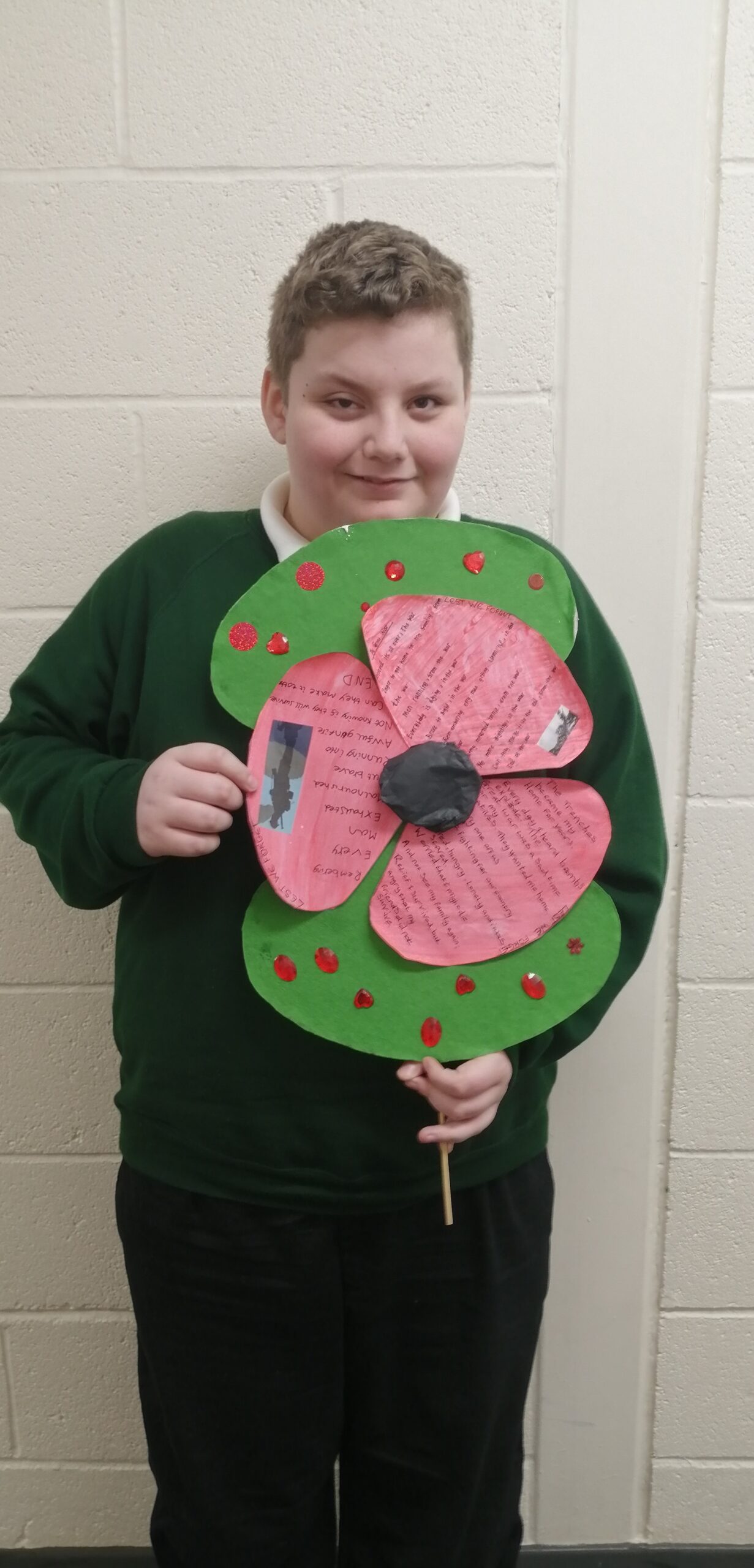 At Greenfields Academy we ran a poetry competition as part of our work surrounding Remembrance Day. The competition was open to all pupils and staff and we had many fantastic entries.
The poems were judged by a team of students and they picked their top three from primary, secondary and the staff.
Pupils earned merits for each entry with additional house points being awarded to the top three places.
The winners were:
Primary
1st – Alex
2nd – Jake
3rd – Henley
Secondary
1st – AP / Abigail / Josh
2nd – Kaden / Catriona
3rd – Jaden / Dennis
Staff
1st – Mr Scarborough / Mr Zablockyj
2nd – Mr Fahy
3rd – Mrs Lawson
Thank you to everyone who entered and well done to all the winners.