'Explore and Play' unit takes Greenfields pupils on a spooky adventure!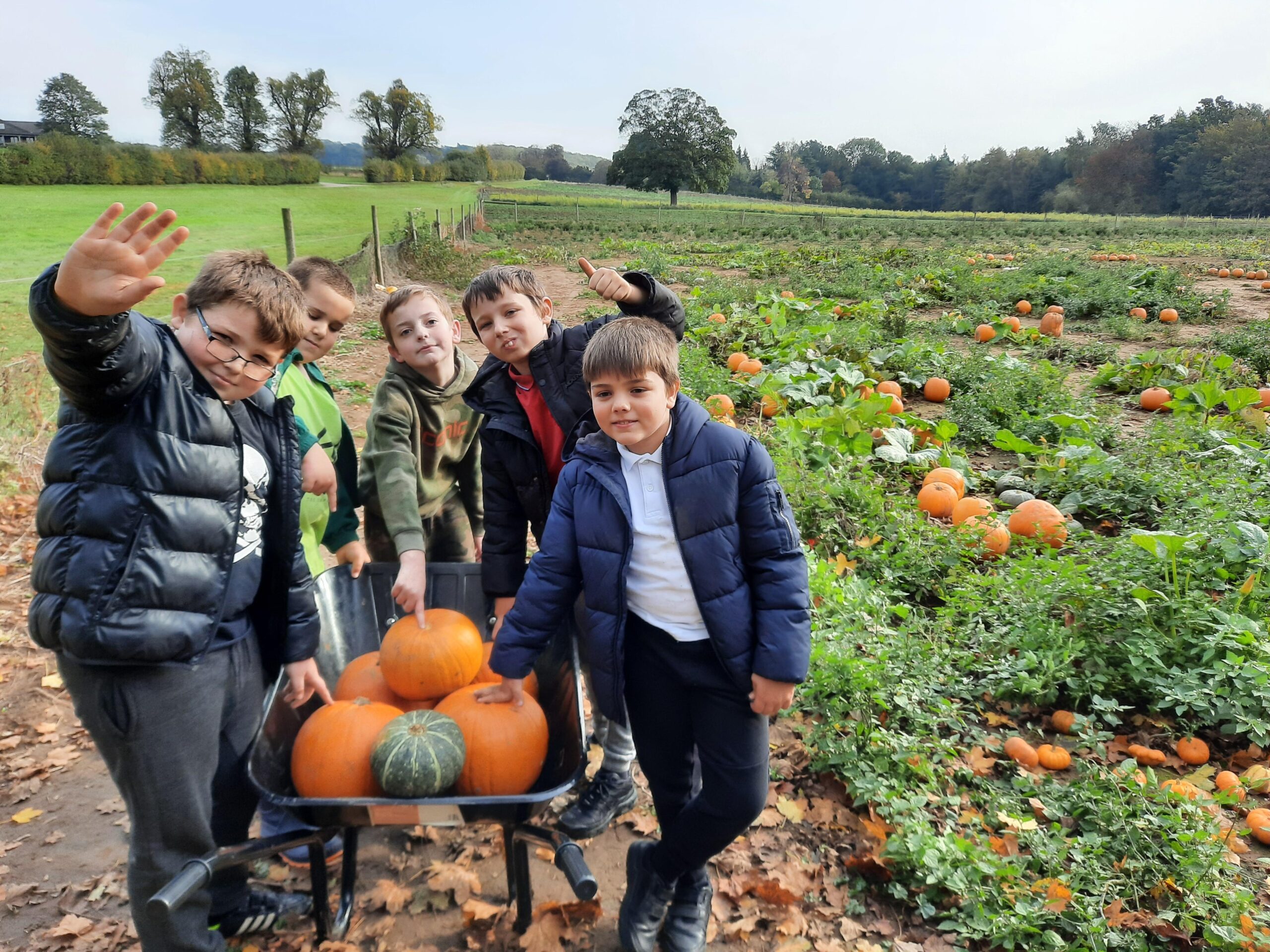 The primary pupils at Greenfields Academy enjoyed a thrilling visit to Syston Park Farm recently, where they picked their own pumpkins for an 'inter-house' carving competition.
Engrossed in an 'Explore and Play' unit of work, the pupils have been on a series of adventures this term to engage with the environment around them and develop a variety of skills, underpinning the desire to prepare pupils for life beyond school.
Last week, the group walked through historic moats and investigated the River Witham at Haddington Weir. Earlier in the term, they went to Anderby Creek before exploring a Country Park where they experienced a variety of different challenges, including learning the cardinal compass points to follow a circular route through the woods and identifying different habitats and sounds within a woodland. They even interacted with resident squirrels!
Andy Rush, Assistant Headteacher at Greenfields explained: "Our Explore and Play project in Primary Outdoor Education has used our various local environments to support pupils' physical, mental and emotional wellbeing. This has been vital to ensuring a successful and enjoyable return to learning for our pupils after their various lockdown experiences.
 Our pupils' response to this unique approach has surpassed expectations for engagement and positive impact on their wellbeing. As a result we have extended the unit of work for an additional term".