Greenfields Academy receive a special visit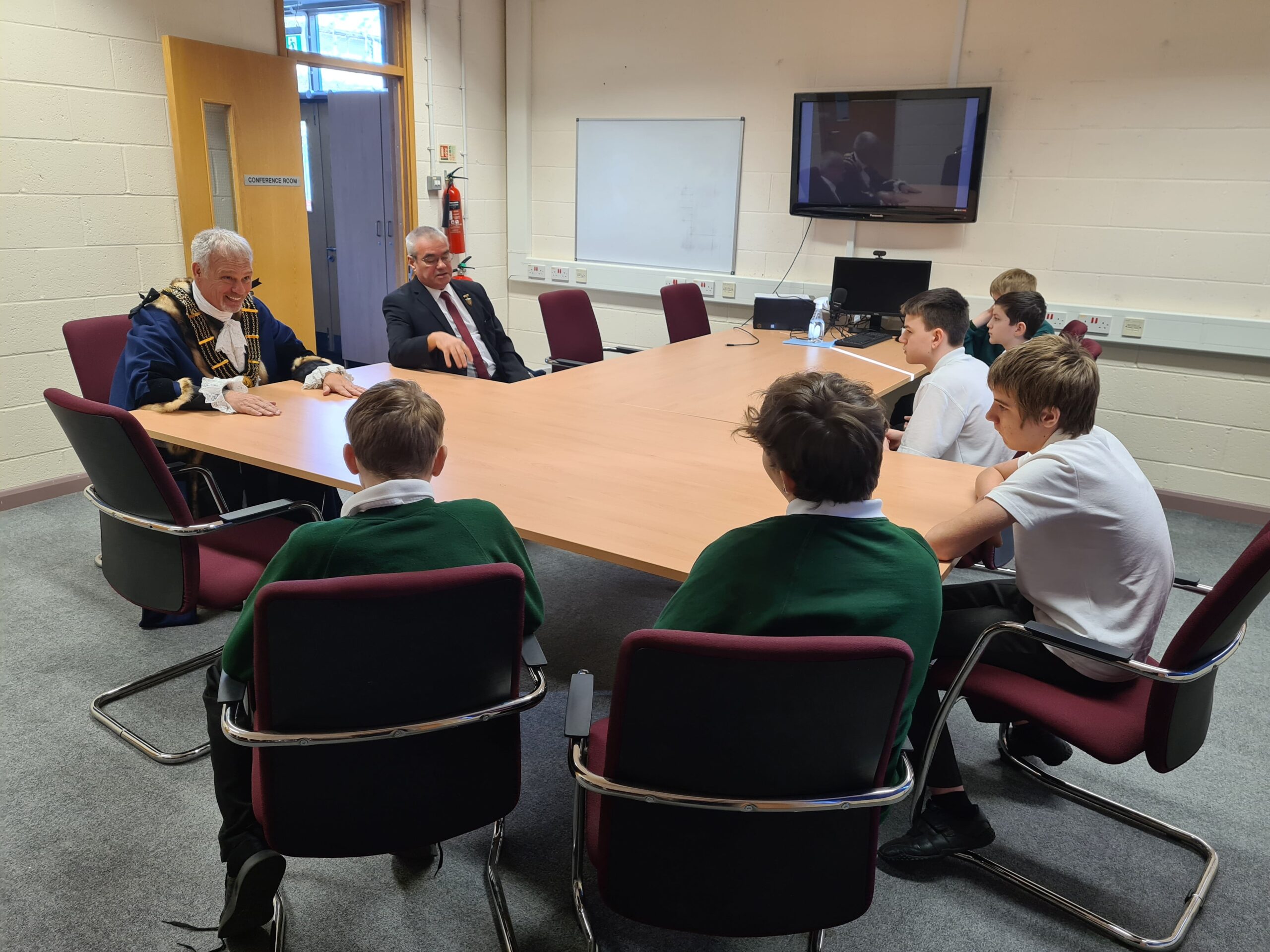 Greenfields Academy were thrilled to welcome the Mayor of Grantham to school today, Wednesday 7th October 2020.
The Mayor arrived wearing his formal attire, partnered with his face mask to ensure Covid-19 safety measures were being followed before spending some time with Key Stage 4 children as part of their preparation for Life & Work class.
The pupils were given the opportunity to ask the Mayor questions about his role and his aspirations as Mayor, basing their questioning on the learning they had carried out within lessons.
As the pupils listened attentively, the Mayor discussed many of the events he had attended and the privileges he enjoys as part of his role.
We would like to thank the Mayor for the time he has taken out of his busy schedule to spend time with our pupils at Greenfields Academy. We have welcomed him back to visit our 'Mayor's Parlour', when the Covid– 19 restrictions have been lifted.
Watch this space for more information on our Mayor's Parlour coming soon…