Primary pupils go exploring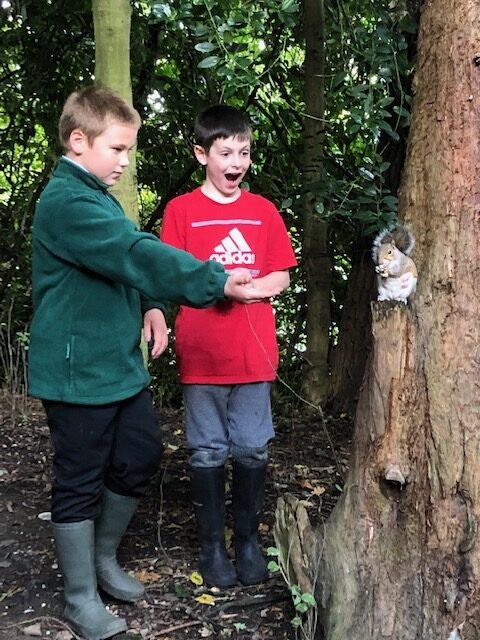 After visiting Anderby Creek last week, the next instalment of 'Explore & Play' was delivered in a Woodland environment. All three Primary classes explored different areas of the Country Park and experienced a variety different challenges.
Mr Z and Mrs Lawson's group played using fallen trees and had to show patience and calmness to interact with the resident Squirrels!
Mr Rush and Miss Pilgrim's group walked a circular route through woods, meadows and swamps to learn the cardinal compass points, whilst following the story of The Gruffalo – some of the group even saw a Gruffalo!
Mr Scarborough and Miss Seton's group took a route which focused on the different sounds and habitats within the Woodland.