Pupils set personal bests during climbing sessions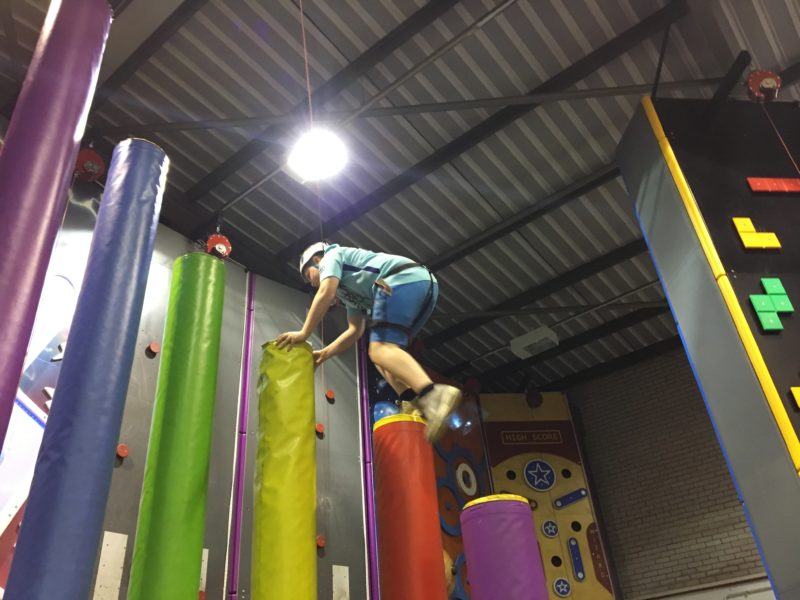 Key Stage 3 pupils from Greenfields Academy scaled the heights to success as they took on a series of challenges at Active Nation, Lincoln, during recent climbing sessions.
Over the past term, Year 7 and Year 9 pupils have been honing their skills on the various different climbing walls, including the dreaded 'Giant Staircase' which consists of ten pillars of varying heights from 0.5 to 5m.
Whilst the sessions develop the pupils' physical skills, they also support teamwork and interaction skills with pupils having to take turns, communicate together and work as a group.
During their final week of the sessions, pupils took on a series of personal challenges, including trying to go at least an extra step (0.5m) on the 'Giant Staircase'. Some pupils were also working on their speed and others were developing their confidence on the dozen different types of walls at the climbing centre.
One Year 7 pupil explained: "I have really enjoyed coming here and doing all the sessions. The Giant Staircase has been my favourite and I made it all the way to the top with my eyes closed." 
A fellow pupil added: "I would love to keep climbing in the future. I have improved from going halfway up the glass wall in my first lesson, to now reaching all the way to the top."